The Best Madden 18 Guide In Kicking Fields
When you set yourself up to kick a field goal in Madden 18, you'll be given the trajectory of the ball, depending on how much power you put into the kick. Meanwhile, having enough
NFL 18 coins
is always important for you.
You can move this trajectory around to aim, and ideally you want to have the middle trajectory marker aimed between the center of the goal posts, to give you as much margin for error as possible.
Next, press A/X to start the kick, and as the meter increases, you want to stop it as close to the top as possible, ideally in the red zone. Don't hesitate once the meter goes into the top section, as if you let it go into the red zone but don't stop it, your kick will be incredibly weak.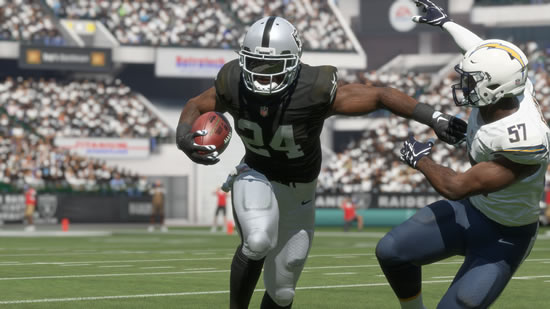 With the meter now decreasing after you stopped it the first time, you want to now stop it in the zone down the bottom, or as near to it as possible, in order to kick as near to the marked trajectory of the ball as possible.
Bear in mind that the higher OVR (overall) rating the kicker has, the more easily he can make field goals from a further distance. The 'kicking power' and 'accuracy' stats of a kicker always factor into every kick they make, and for example if they were to have a higher kicking power statistic, the trajectory of the kick would be able to reach further across the field.