What Changes You Want To See In Madden 19
There is also a possibility that Madden NFL 19 is released on Friday, August 31st, 2018 with the premium version of the game being released on Tuesday, August 28th, 2018. You can buy some
Madden 19 coins
to prepare for its arrival. So what do fans want to see in Madden19?
1. Dedicated build-up to the playoffs
Both Philadelphia and New England played scintillating football en route to the Super Bowl, matched by all manner of snazzy broadcast elements from the likes of NBC and CBS. Yet in Madden, there's little sense of immersion as the season's critical fixtures come into view. "I would like a screen dedicated to the playoffs once week 12 or 13 has been reached - not just for a few seconds before you start your game, as Madden 18 has it now," writes UpNorthCatsFan on Operation Sports.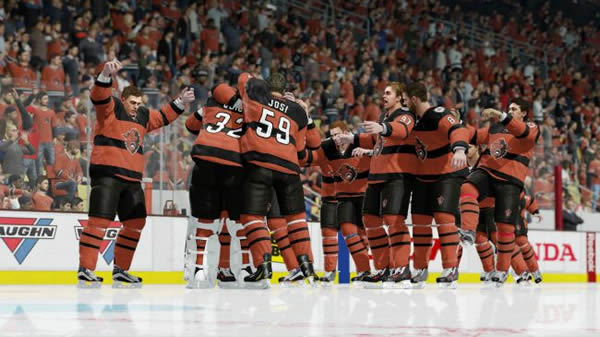 2. Adaptive AI
An ongoing issue with online Madden, particularly in Ultimate Team, is opponents mastering three or four plays and running them over and over. Lolubuypacks from Muthead proposes a solution which would likely be complex to develop, but improve all modes over time: adaptive AI. "If the [human] player keeps using the same plays, your AI team-mates should automatically adapt after a certain amount of times. I personally don't have too many issues with spammers, but it would make the game more exciting if people had to open up the playbook a little more."
3. Expansion teams
It's long been rumoured that the NFL plans to eventually award a 33rd franchise to play in London - and Madden fans feel so strongly about having this option in-game that there's even an online petition for EA to add expansion teams as a feature. It's actually been in the series before: if you took control of the Houston Texans in Madden 2002, you could build their roster from scratch using the NFL's real franchise draft rules. Very cool it was too.
4. Retired numbers
Small details are the key to the success of leading sports games such as MLB The Show 17 and NBA 2K18 - and Operation Sports poster Reyes The Roof picks up on a critical one needed for franchise mode. "A little thing I'd like to see is the ability to retire numbers for each team."
5. Deeper player customisation
Confession time: back in the PS2 days of Madden I would ritually update player cleats, tape and helmet styles for at least a fortnight before going anywhere near franchise mode. Yet there's a perception that PS4 and Xbox One still haven't caught up with classic Madden when it comes to player customisation, and fans rightly clamour for a step-change in this field.
6. Reconfigure quarterback accuracy
If the return of the QB vision cone is considered too controversial, there are still other ways EA can tweak the passing game to increase both realism and fun. "Add a passing speed rating, so that the speed of the pass is not entirely dependent upon arm strength alone," Arm strength should have an affect on passing speed, but its primary focus should be the distance that a ball can be thrown.
7. Take Longshot in a new direction
If FIFA 18 - which saw a return for fictional The Journey protagonist Alex Hunter - is anything to go by, Madden 19 will continue the Longshot story of QB prospect Devin Wade. That move makes sense, but most fans concur that they'd rather have a touch more player choice this time around.