Madden NFL 18 December 11 Patch Notes: Franchise And Gameplay Updates
Speaking of the new Madden 18 patch, it makes general gameplay changes and fixes some of the lag. According to perception, on different aspects, and we will see more changes. For instance, online stability Improvements, Franchise updates and gameplay updates. Once you visit website, and you can see more the full notes. Today, let's take a look at the Madden NFL 18 December 11 patch notes.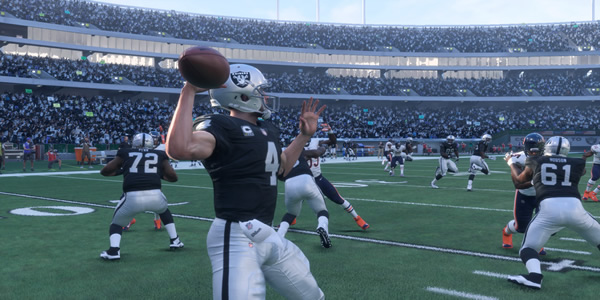 Online Stability Improvements
Deployed new technology that will help mitigate some of the disconnect issues. If you or your opponent are experiencing a network issue, you will see messaging in the UI letting you know of the problem and will attempt to reconnect you.
Gameplay Updates
Added additional performance penalties when using defensive players on offense
Addressed an issue around facemask penalties triggering when the Strip Ball Coach Adjustment was set to Conservative
Tuned so that defenders with the Disciplined penalty trait will not jump offsides when Pass Rush Coach Adjustment is set to Balanced
Franchise Updates
Addressed Play Call screen lag issue
Addressed issue causing players' stats and ratings to occasionally change when scrolling down on the menu during a Fantasy Draft
Addressed issue making player skills appear locked after spending XP to unlock them when scouting for the Draft
Added logic for Franchise leagues to turn Injuries ON via settings when using the Competitive Game Style
Players have the option to buy madden 18 coins, but be sure to access to official website and reliable website like U4GM, grasping the most information of official website.